US Trader II is a US stock trading platform provided by Everbright Securities Investment Services (HK) Limited. ("EBSISHK"). EBSISHK is wholly-owned subsidiaries of China Everbright Securities International Company Limited ("CEBSI"). CESHK is a wholly-owned subsidiary of Everbright Securities International (HK) Limited, an associated company of CEBSI. All these companies are collectively referred to as "Everbright Securities International". It provides investors a customised trading platform with excellent features.


Advanced online trading platform
It enhances your trading efficiency with a single spreadsheet interface offering real-time streaming quotes and quick order entry functionality.
Multiple order types
It supports many different order types, from basic limit orders to the most complex algorithm trading.

Investments involve risk. Please click here for the Risk Disclosure Statements.
US Trader II trading platform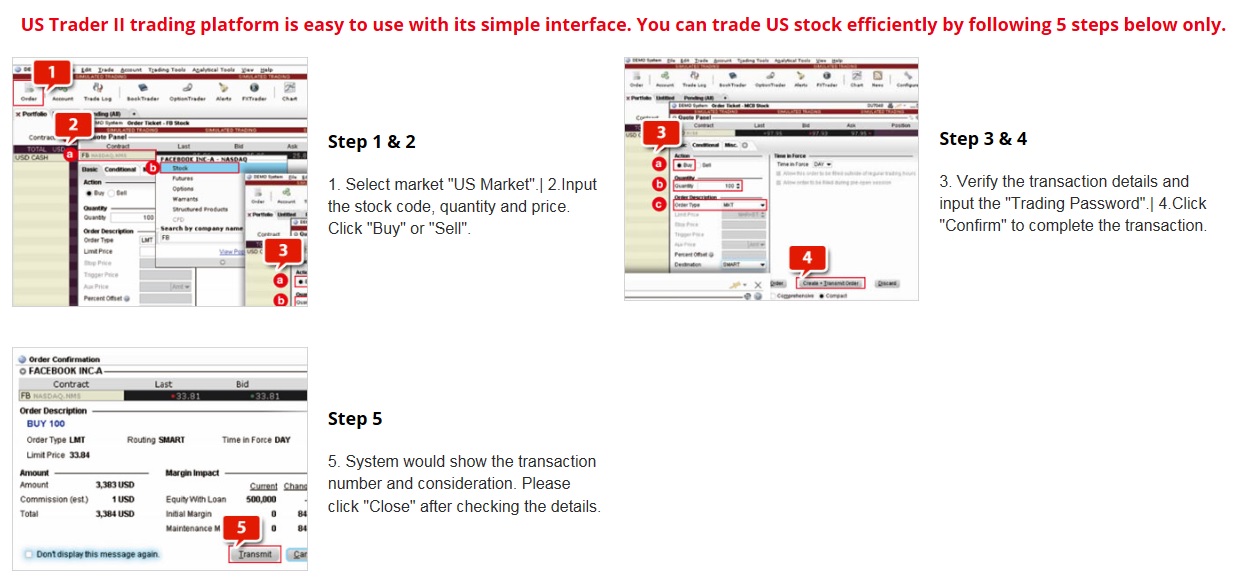 US Trader II
Last Update: 2022-01-07