Act now to uplift your assets to the next level!

Please contact your Wealth Manager or call our Customer Service Hotline on
+852 2822 5001 (Hong Kong) / +853 6262 5028 (Macau) /+86 40011 95525 (Mainland) for details.
Click here to preview

the Lucky Draw experience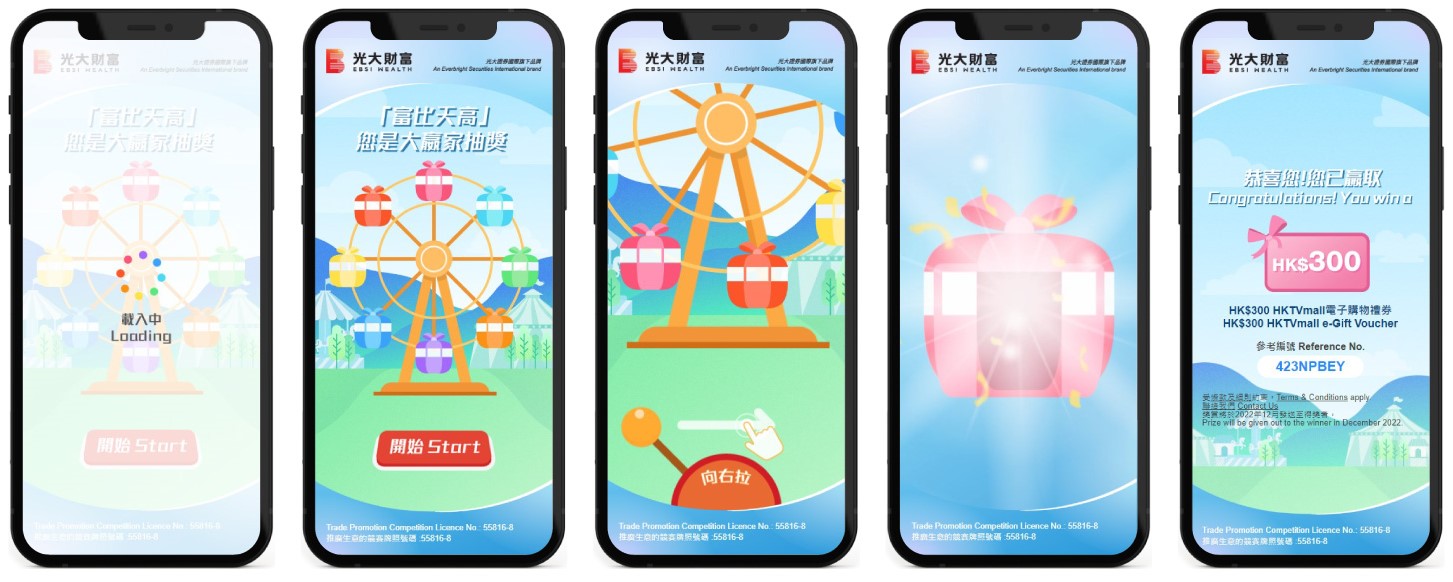 Trade Promotion Competition Licence No.: 55816-8

Terms and conditions apply
Investment involves risk. The content herein does not constitute any offer, investment advices, recommendation or invitation for any product or service. Before making any investment decision, investors should carefully consider their own financial situation, investment experience, investment objectives and ability to bear loss, and discuss the material and relevant risks with their financial advisers.
The above information is for reference only and does not constitute any investment advice.
Investments involve risk. Please refer to the relevant Risk Disclosure Statements, such as those attached to EBSISHK's Client Agreement and Schedules. Before making any investment decisions, investors should carefully consider their own circumstances, risk tolerance level, investment experience and investment objectives. Investors should not base any of their investment decisions on the benefits of the Offer alone. If investors are in doubt, they should seek independent professional advice.
General Disclaimer:
This document is based on information available to the public. The information and opinions contained herein are for investors' reference only and do not constitute investment advice, investment consulting and financial or legal advice for anyone. Nothing in this document shall be considered as an invitation, recommendation, guarantee or publicity to subscribe/purchase/sell securities or other financial instruments. Investors shall assume the risk of their own investment based directly or indirectly on this document. Regardless of whether the document has been directly or indirectly referred to, Everbright Securities International and/or its affiliates shall not be liable or held liable for any direct or indirect losses or consequences caused by usage of the content of the document.
This disclaimer applies in all situations. When jointly used with other written information or verbal introduction, this document is completely independent of other written information or verbal introduction regardless of the specific usage of scenario or method. The quality of other written document or verbal presentation does not cause this disclaimer to be inapplicable.